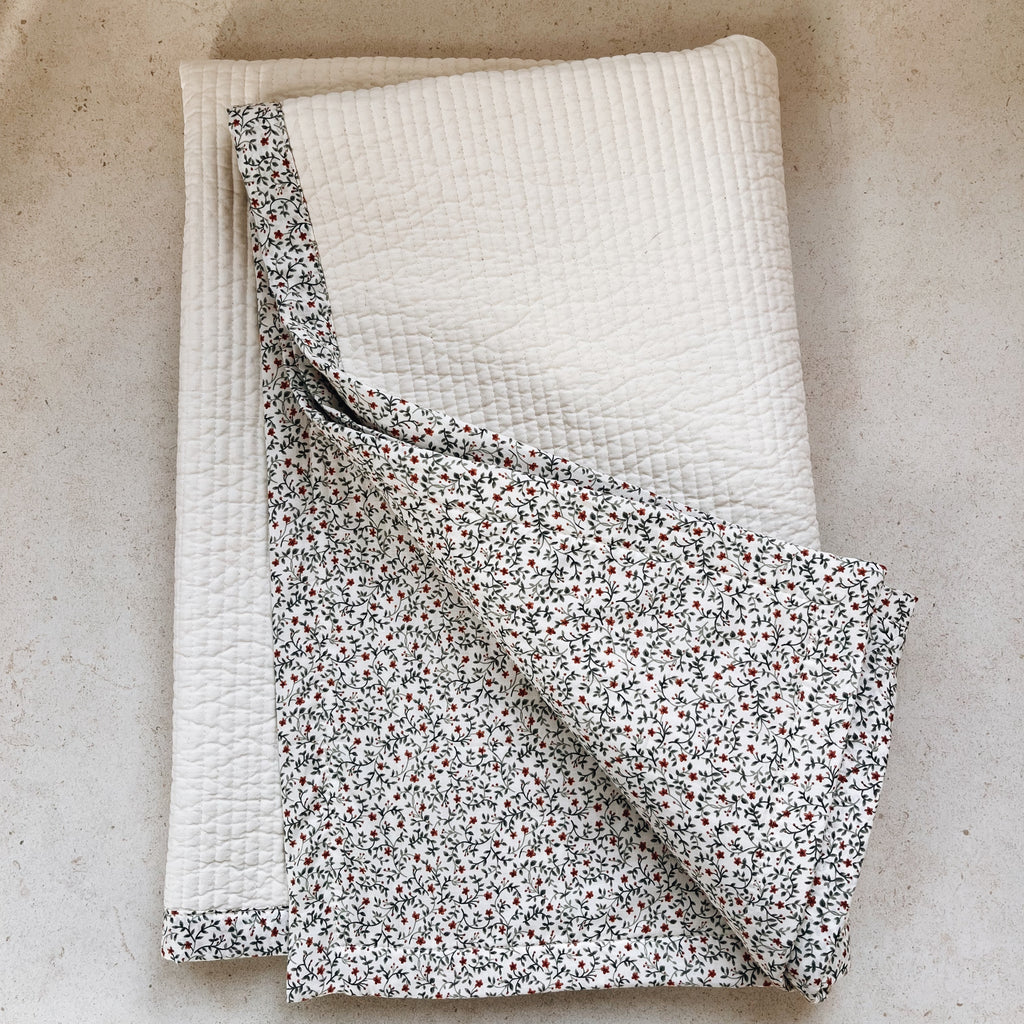 $102.00
$0.00
Couverture coton bio Lausanne
Vous allez certainement adorer cette luxueuse couverture matelassée. Doublée d'un riche et épais tissus de coton biologique, vos tout-petits en feront assurément leur préférée! Idéale en une multitude de circonstances, vous apprécierez sa riche texture et son épaisseur tout indiquée pour la chambre de vos enfants ou encore les ballades extérieures.
Matériaux: 100% coton bio
Taille: 36 x 45 pouces 
You will surely fall in love with this luxurious quilted blanket. Lined with an high quality organic cotton fabric, it will become your little one's favorite! Perfect in every way, you will appreciate it's rich texture and it's wonderful thickness. Ideal for any room or outside ride!

Materials: 100% cotton
Size: 36 x 45 inches