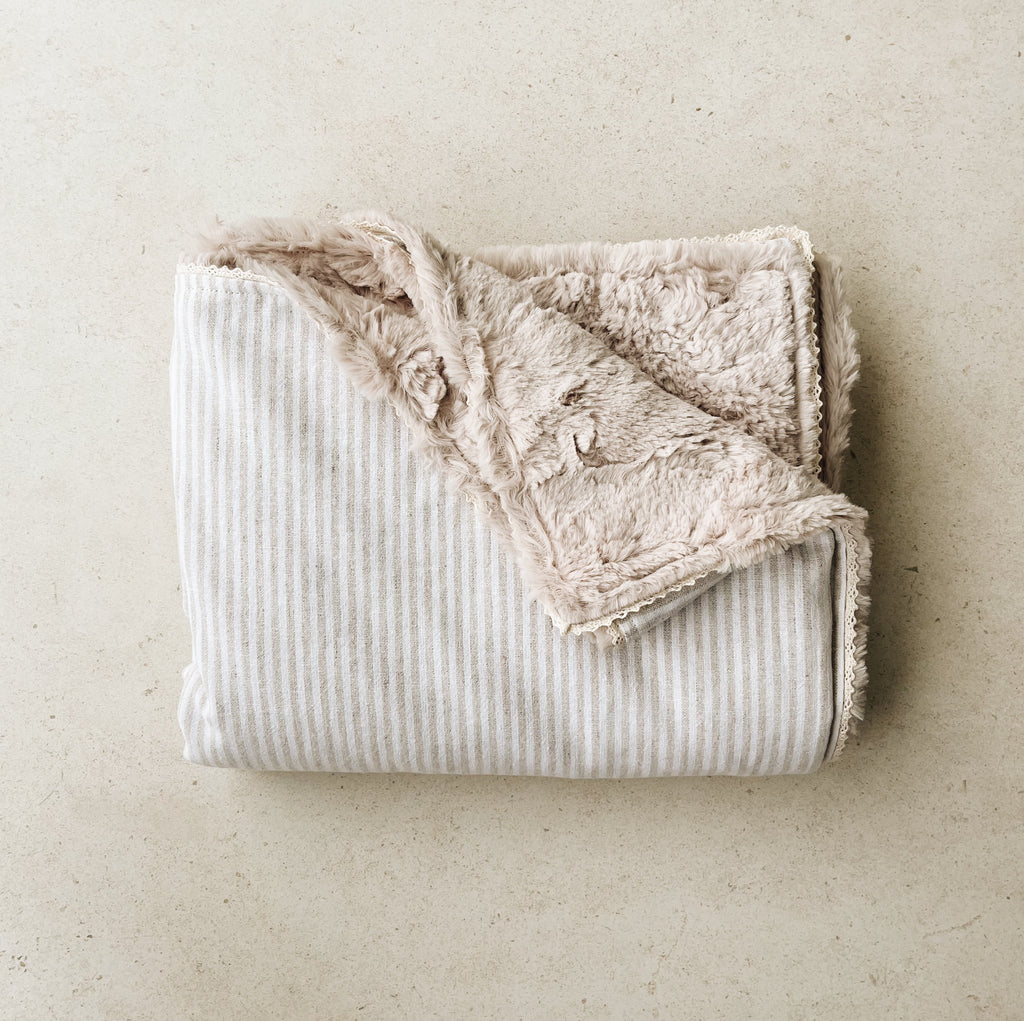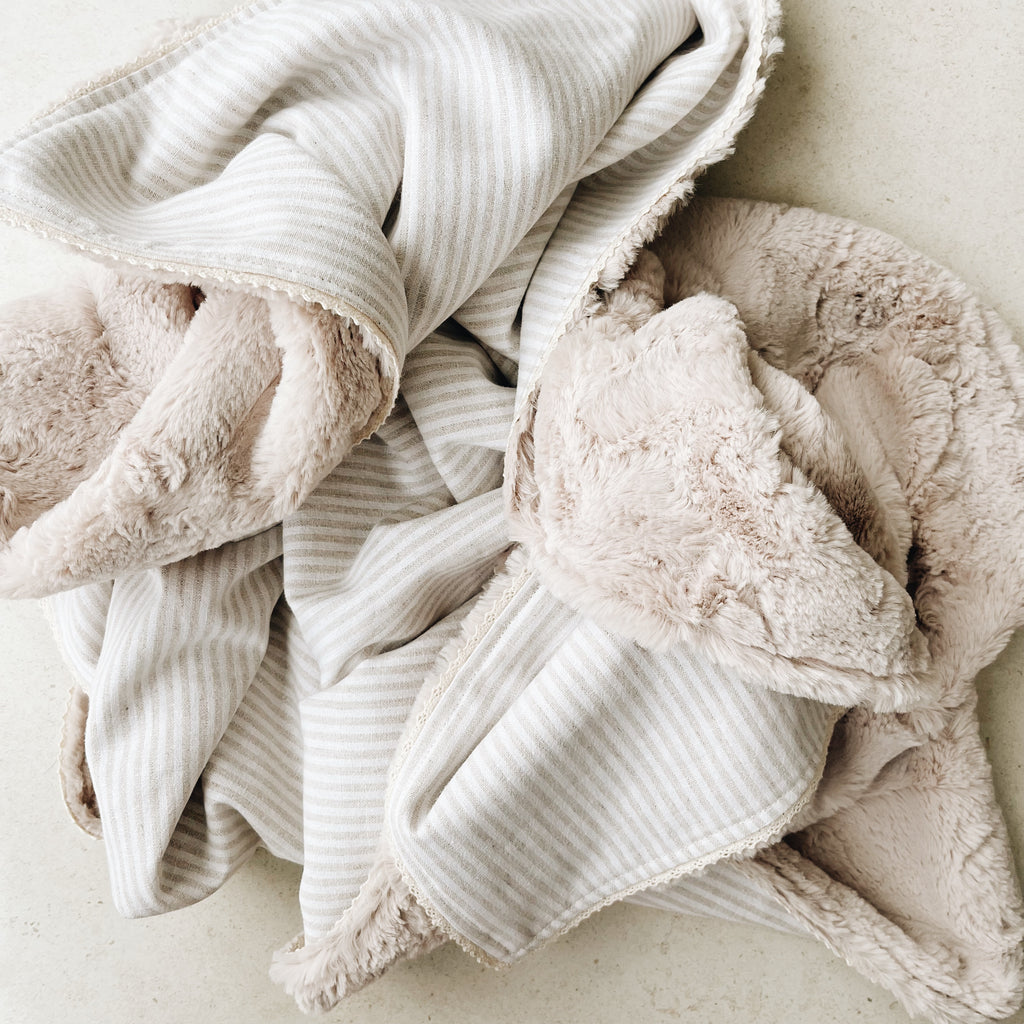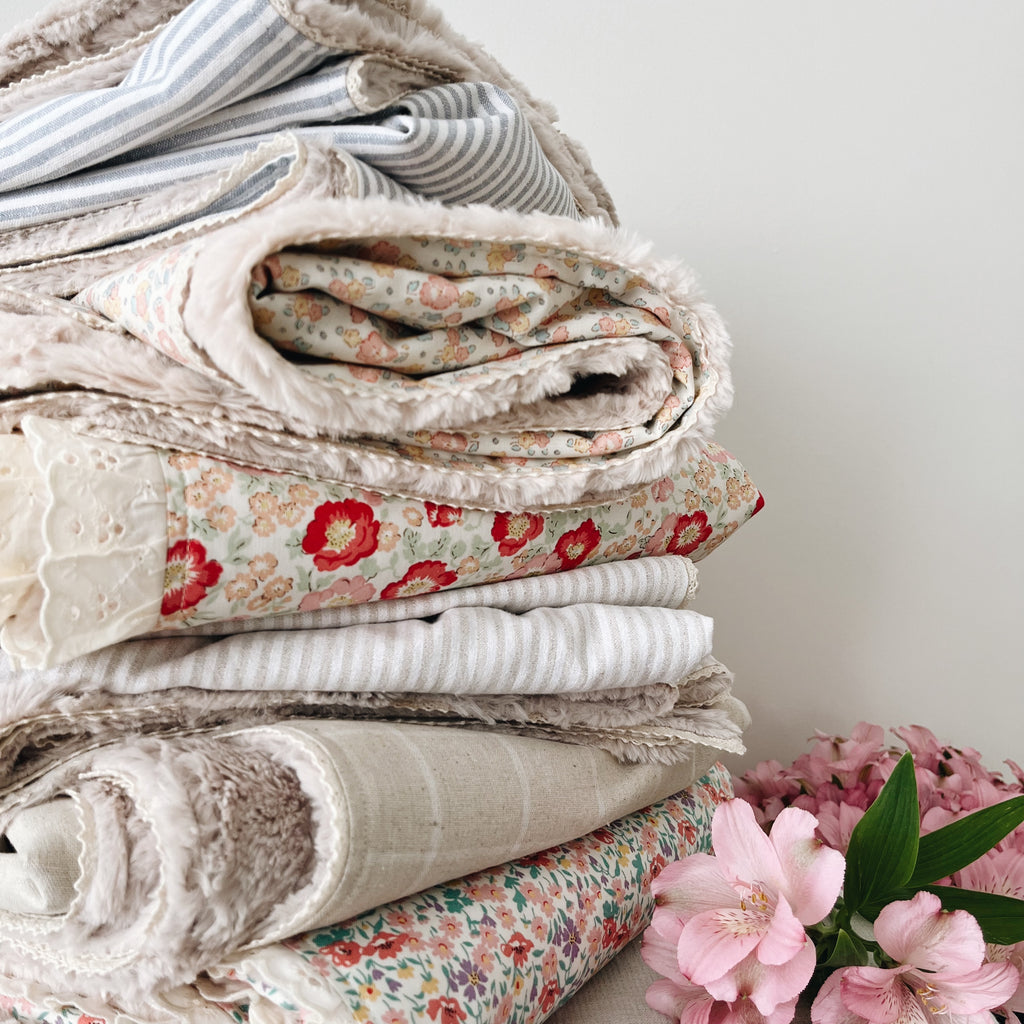 $49.00
$0.00
Couverture minky Amsterdam
Vous allez certainement adorer cette luxueuse couverture à jolies rayures beiges. Doublée d'un riche tissu en fausse fourrure, vos tout-petits en feront assurément leur préférée! La plus petite taille est idéale pour la vie de tous les jours et les ballades hors de la maison, le format moyen est parfait dans le lit de bébé tandis que la très grande couverture pourra servir de literie ou de jeté sur un lit simple. C'est tout simplement LA couverture dont bébé ne pourra plus se passer!

Matériaux: Mélange de coton/lin
Doublure : 100% polyester
Small : 28 x 35 pouces
Medium : 35 x 44 pouces
Large : 44 x 54 pouces
You will surely fall in love with this luxurious striped blanket. Lined with an extra soft high quality minky fabric, it will become your little one's favorite! The small size is perfect for travelling or for every day use while the medium size could be use as bedding. The biggest size is the perfect evolutive blanket that will fits in the crib or as a throw on a twin bed! This is simply ''the'' perfect blanket.

Materials: Cotton/linen blend
Lining : 100% polyester

Small : 28 x 35 inches
Medium : 35 x 44 inches
Large : 44 x 54 inches