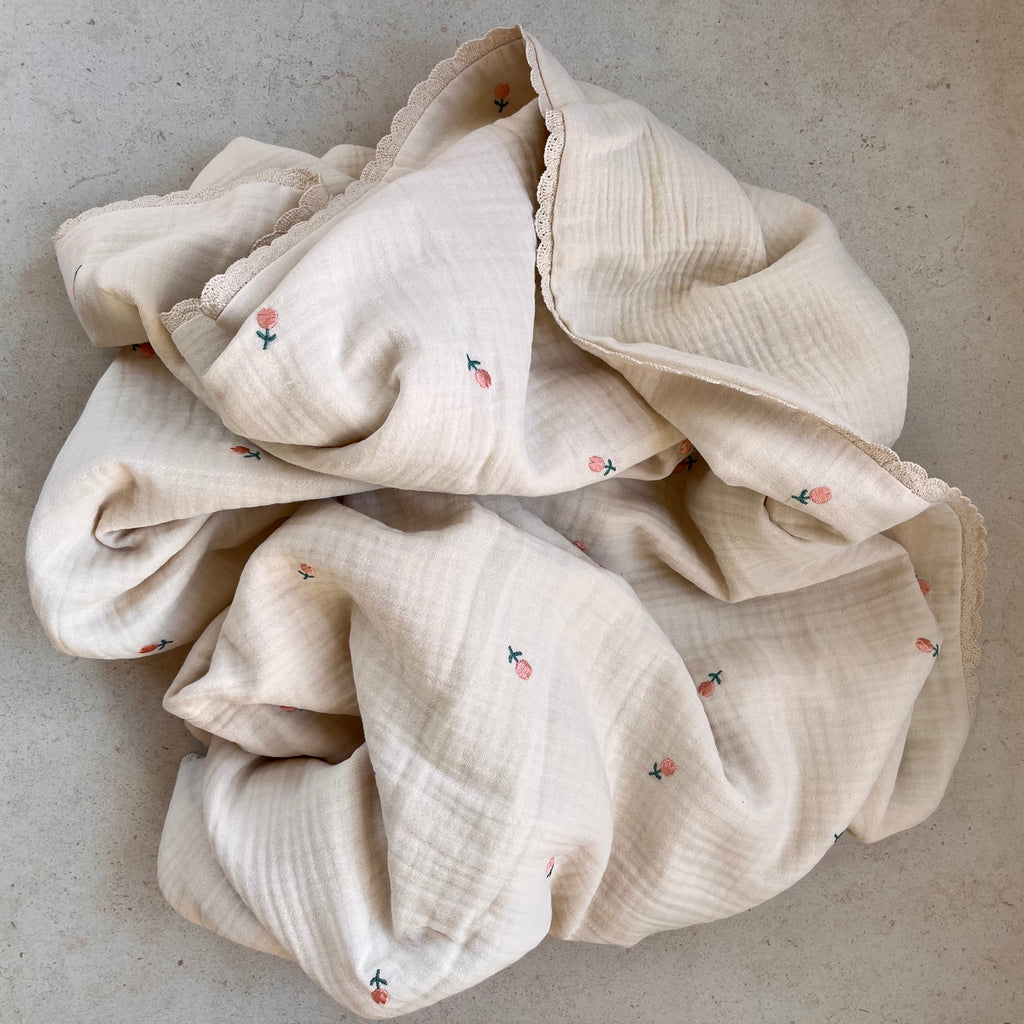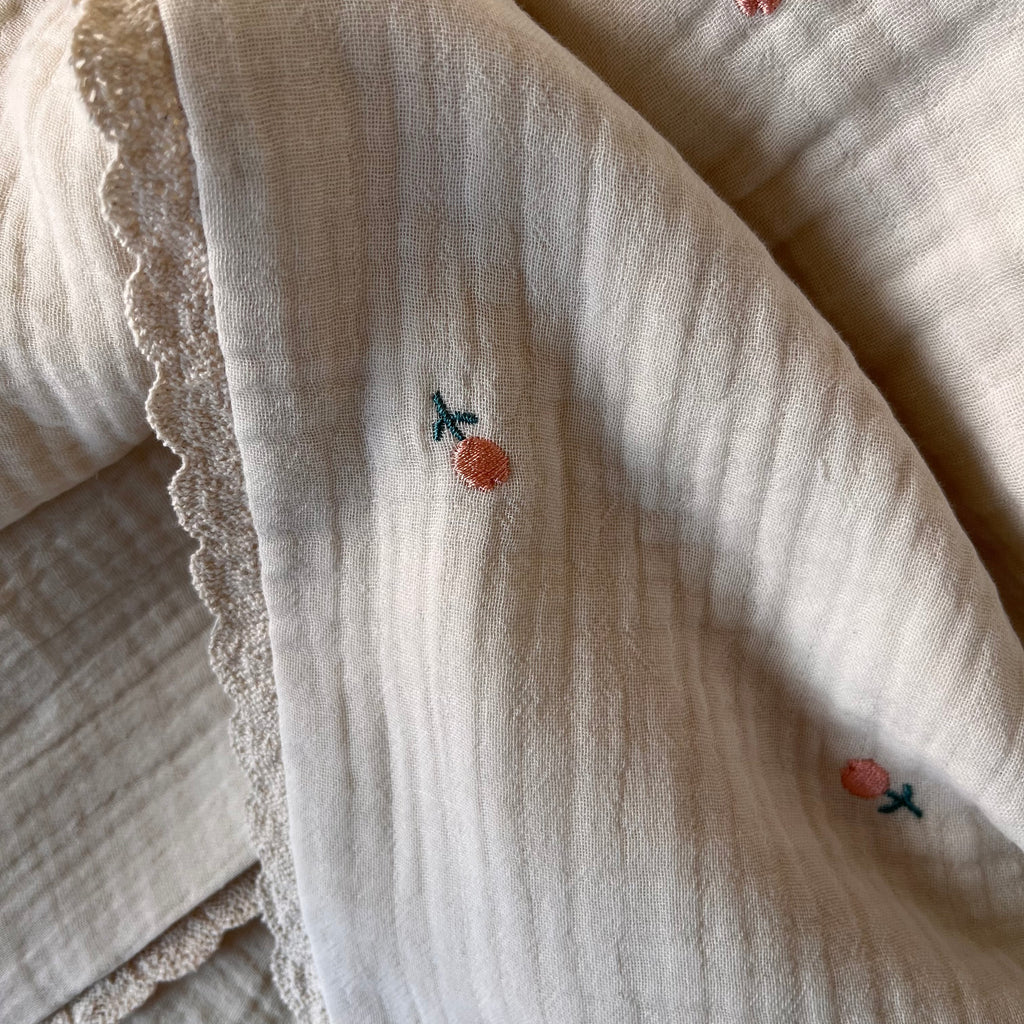 $87.00
$0.00
Couverture mousseline Neuchâtel
Vous tomberez instantanément sous le charme de cette couverture de mousseline 8 épaisseurs! Parfaite en toute saison, vous adorerez sa taille pratique qui vous permettra de la trimballer partout ou vous irez en plus de décorer à merveille la chambre de vos enfants. Conçue pour emmailloter vos minis dans leurs premières semaines de vie et accompagner votre enfant tout au long de son développement, vous serez conquis par sa grande versatilité! 

Matériaux: 100% coton / coton bio
Taille unique:  38 x 55 pouces
You will instantly fall in love with this 8 layers gauze blanket! Perfect in every season, you will appreciate it's practical size that is ideal to travel everywhere. It will be a beautiful addition to your children's room and your best option to swaddle your tiny baby in his firsts weeks. 

Materials: 100% cotton
One size: 36 x 44 inches