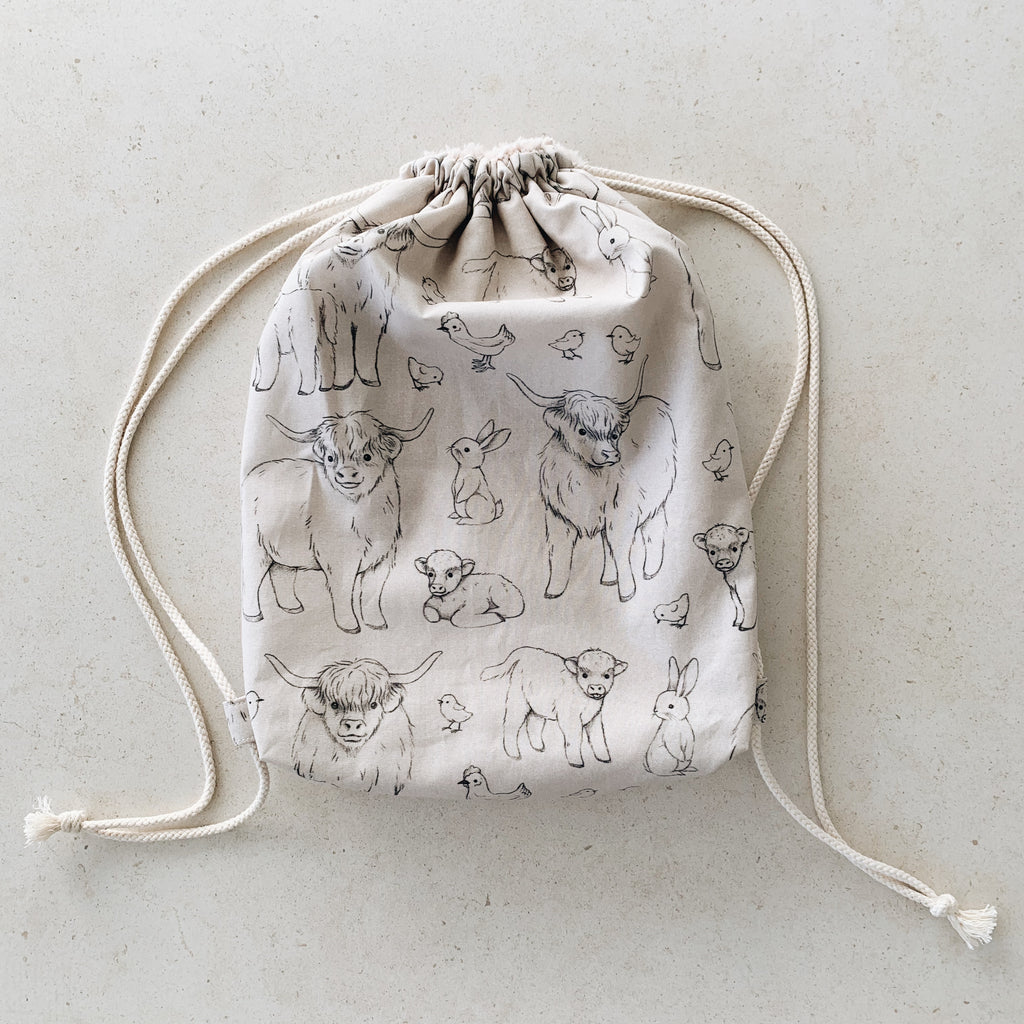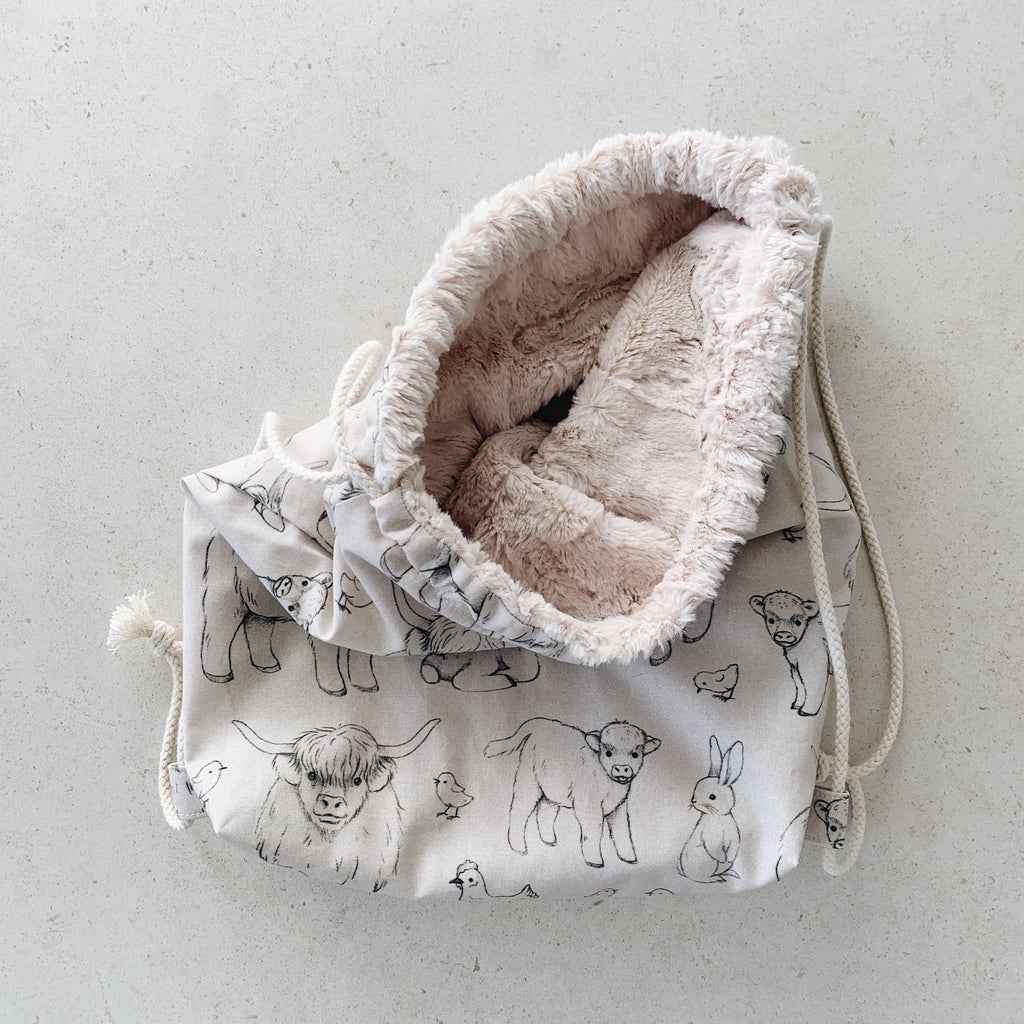 $45.00
$0.00
Sac Glencoe
Pour décorer sa chambre, trimballer ses trésors précieux ou y glisser ses vêtements en vue d'une escapade chez les grands-parents, ce sac sera le compagnon idéal de vos mignons! Ses courroies ajustables permettront aux enfants de l'utiliser dès 3 ans. 
11,50 x 15 pouces
100% Coton
Doublure: 100% Polyester
Fabriqué au Québec/Canada


To decorate, to carry all their precious treasures or to bring their clothes on a special grand parents weekend, this bunny bag is the perfect buddy for your mini! It's ajustable straps makes it usable from 3 years old. 
11,50 x 15 inches
100% Cotton
Lining: 100% Polyester
Ethically made in Quebec/Canada